St. Nicholas Greek Orthodox Church is an Eastern Orthodox Parish in Corpus Christi, Texas, built in 1950. The Divine Liturgy is celebrated in English and in Greek and our parishioners are of varied ethnic backgrounds.We sincerely hope that you will come and be one of our distinguished guests; to experience the Divine Liturgy of the Eastern Orthodox faith and the Mysteries of the Church. The faith and wisdom of the Church Fathers runs deep in Orthodoxy. As we boldly proclaim "Christ is risen" at the Resurrection service on Pascha (Easter), we acknowledge that our Lord and our God is both crucified as a sacrifice of Himself for our salvation and risen from the dead, thus destroying death by death. As Orthodox believers, we see salvation not as just a one time event, but as an everyday experience through God's grace. We were saved, we are being saved, and we will be saved. The Reverend Fr. Anthony M. Coniaris states in his book, Introducing the Orthodox Church on page 41, "When we speak about God in the Orthodox Church, "the word God by itself is too vague, the Trinity amplifies and describes God more fully. To us, God means the Father, Who loves us, the Son who saves us, and the Holy Spirit who abides within us." It is with the fullness of the Trinity, that we warmly welcome all of you to our parish.
---
Parish News
August 4, 2020 - AUGUST 9TH, REOPENING OF CHURCH
The church will reopen on August 9th but with restrictions. These mostly evolve around maximizing separation and minimizing contact. I will repeat some of the points I stated earlier which cannot be overstated. We need compliance so that we can keep the church open.
If you are sick, might be sick or in a vulnerable group, please stay home, live stream the service and let me come to your home for the sacraments.
We must continue to maintain our distance from each other. Half the pews are closed off and households must be separated by six feet in the open pews. We estimate our capacity to be around 48 and have chairs down stairs for overflow.
We must minimize contact.
All collections (stewardship, candles, trays, etc.) will be in a common box in the Narthex.
Antidoron will be distributed via plastic bags.
His Eminence issued a protocol allowing the traditional administering of the Holy Eucharist. My assistants and I will be wearing masks. Please do not touch the communion cloth.
Only adults can assist in the altar.
The service will be streamed over the internet along with you image if you sit in the Nave.
Let's pray our reopening remains uneventful and a true blessings.
August 4, 2020 - AUGUST 6TH, AT-RISK PARISHIONERS
This Thursday, August 6th, we celebrate the Feast of the Transfiguration with Orthros beginning at 8:30 A.M. and followed by Divine Liturgy. Our parishioners who are at risk to the Covid Virus have not been able to attend Divine Service since March. They may not get the opportunity until next year. Therefore, Orthros and Divine Liturgy on Thursday, are for the At-Risk parishioners and their caregivers. If you are not at risk, please be patient, do not attend on August 6th, and wait until Sunday, August 9th, where the church will be open to all parishioners.
July 3, 2020 - STREAMING ONLY - CLOSED TO PUBLIC WORSHIP
Due to the rapid spike in Corona Virus cases in the area along with an abundance of caution, the parish will return to "STEAMING ONLY" of Divine Services. Sacraments are available from Father John by appointment. Please spread the word the Divine Services are closed to the public. Please keep our parish and our parishioners in your prayers as we endure this Pandemic.
June 28, 2020 - Mask Requirements
Everyone is required to wear face coverings to attend Divine Services.
June 21, 2020 - Antidorn Distribution
The Metropolitan has made provisions to allow the distribution of Antidorn. The Antidoron will be packaged in individual plastic bags and distributed with no physical contact i.e. drop in your hands with tongs.
May 25, 2020 - Reopening the Church
The Church had been reopened with certain restrictions.
Individuals who have been exposed to the virus, experienced symptoms, or who are part of vulnerable groups (elderly, immuno-compromised, under a physician's care, etc.), should remain home, and may be ministered to individually by the priest.
Overflow seating is available downstairs once Nave capacity is reached.
Individuals should maintain distances of at least 6 feet from one another in and around the church, wash hands frequently and/or use hand sanitizer, follow directions and signage for seating and traffic flow, and stay home if they are sick or symptomatic.
Immediate families living in the same household may sit together, however, a distance of at least 6 feet should be maintained between families.
The practice of venerating icons by bowing (instead of kissing) should be observed.
The wearing of face masks in church is encouraged.
April 27, 2020
WORSHIP UPDATE
His Eminence Isaiah noted, in the coming days and weeks, state and local governments are scheduled to lift their stay-at-home orders. However, the directives you have previously received from the Metropolis are still in effect and should be followed. Soon we can expect to receive detailed instructions regarding how to resume in-person activities.
April 7, 2020
HOLY WEEK UPDATE
On Tuesday, April 7th, His Eminence Metropolitan Isaiah held a video conference with the Metropolis clergy to discuss the HOLY EPARCHIAL SYNOD COMMUNIQUE (below). His Eminence opened with how we are being tried in a similar manner as the Early Church which could not gather together. The basis for the directive was minimizing contact and not spreading the Covid-19 virus. The sacrament of Communion is restricted to prevent contact with one another and not out of concern over transmitting the virus through the actual sacrament of communion. Likewise with the sacrament of Confession.
Everyone is upset with these circumstances. There were many questions on how to get around the restrictions and each time the response was that we must follow the directives. His Eminence Metropolitan Isaiah said these directives are from him and the HOLY EPARCHIAL SYNOD, not from the priest or Parish Council.
Let us make the most of these extremely difficult circumstances and have a Blessed Holy Week and Resurrection.
Blessings
Fr. John Hayden Haby
________________________________________________________________
HOLY EPARCHIAL SYNOD COMMUNIQUE
NEW YORK – On Monday, April 6, 2020, the Holy Eparchial Synod convened, via teleconference, in order to discuss significant matters that affect the Archdiocese of America, and unanimously decided the following:
1) The sacred services of our Orthodox tradition for Holy Week and Easter will continue to be observed in the Parishes and the Monasteries following the directives of the local Metropolitans and in accordance to the mandates of the respective State and Health authorities. Therefore, the "closed-doors" policy will be strictly enforced, the services will be broadcasted via the internet and they will be celebrated only with the participation of the priest, the chanter, and the acolyte.
2) Abiding by the regulations of the aforementioned State and Health authorities, there will be absolutely no distribution of the traditional material offerings to the faithful, including palms, candles, Holy Unction, flowers, eggs and the Paschal Light.
3) Spiritual guidance may be provided remotely using technological means, but the Sacrament of Holy Confession and the Prayer of Absolution cannot be offered via the telephone or via electronic media.
4) This year's National Clergy-Laity Congress will be held through an internet teleconference forum on a date to be announced in the near future.
FROM THE CHIEF SECRETARIAT OF THE HOLY EPARCHIAL SYNOD
________________________________________________________________
Metropolis of Denver Coronavirus Update #12 Protocol 20-07 Holy Week Directives
WORSHIP SCHEDULE
All services are streamed live and available for replay at the following links for YouTube and Facebook:
https://www.youtube.com/channel/UCed4j61wdoK59QoEh_hQLnw/featured
https://www.facebook.com/StNicholasGreekOrthodoxChCC/live/
WORSHIP SCHEDULE
NOTE: All services are with Priest, Chanter & assistants only. Doors will be locked and no distribution of the traditional material offerings to the faithful, including palms, candles, Holy Unction, flowers, eggs and the Paschal Light
April 12th, Palm Sunday
Orthros 9:00 A.M.
Divine Liturgy 10:00 A.M.
Bridegroom Service 7:00 P.M.
April 13th, Holy Monday
Ninth Hour / Pre-Sanctified Liturgy – 8:30 A.M / 9:00 A.M.
Bridegroom Service 7:00 P.M.
April 14th, Holy Tuesday
Ninth Hour / Pre-Sanctified Liturgy – 8:30 A.M / 9:00 A.M.
Bridegroom Service 7:00 P.M.
April 15th, Holy Wednesday
Ninth Hour / Pre-Sanctified Liturgy – 8:30 A.M / 9:00 A.M.
Mystical Supper "Bridegroom" Matins 7:00 P.M.
April 16th, Holy Thursday
Divine Liturgy of St. Basil (Mystical Supper)– 8:30 A.M
Service of the Twelve Passion Gospels 7:00 P.M.
April 17th, Holy Friday
Reading of the Royal Hours - 8:30 A.M
Great Vespers of the Taking down from the Cross
 3:00 P.M.
Service of the Lamentations and Procession 7:00 P.M.
Note: Priest will process the Epitaphios inside the Nave
April 18th, Holy Saturday
Divine Liturgy of St. Basil (The First Resurrection in Hades) - 8:30 A.M
Anastasis Midnight: Matins followed by Divine Liturgy - 11:25 P.M.
Note: Resurrection Service from Solea
April 19th, Great and Holy Pascha
Anastasis Midnight: Matins followed by Divine Liturgy – Midnight
Agape Vespers – 10:00 A.M.
March 22, 2020
We will celebrate Annunciation with Orthros and Divine Liturgy via Live-streaming March 25th beginning at 8:30 A.M.
https://www.youtube.com/channel/UCed4j61wdoK59QoEh_hQLnw/featuredfbclid=IwAR1KqwVnuoRmY0EDO3HCUytsDYIXEhKopkQVvBPmqzqAH2x6hXd_GVMW9z0
March 19, 2020
Dear Parishioners
During the Coronavirus Crisis we have been directed to make drastic changes to the way we worship and partake in the sacraments. We are not alone. We will survive and our worship routine will return to normal.
During Great Lent we are called to increase our prayer life. Let us use these special times as an opportunity to increase our prayer life.
Although Sunday Divine Liturgies have not been canceled, only the priest, the chanter and special assistants are allow to attend. The remainder of the Faithful can participate by viewing live-streaming of the service. We will also be live-streaming the Salutations / Akathist Services.
His Eminence Metropolitan Isaiah has directed the priest to schedule times for the Holy Eucharist. Beginning Sunday 3/22, here are the times during the week when you can receive the Holy Eucharist. Contact me if you need to make special arrangements or if someone needs me to make a house visit.
Sunday afternoon – 1:00 to 2:30 p.m.
Monday morning – 7:30 to 8:30
Wednesday evening – 6:00 to 7:00 p.m.
You can view live-streaming of the service by going to the following link and clicking on the red subscribe box.
https://www.youtube.com/channel/UCed4j61wdoK59QoEh_hQLnw/featuredfbclid=IwAR1KqwVnuoRmY0EDO3HCUytsDYIXEhKopkQVvBPmqzqAH2x6hXd_GVMW9z0
We are still working on live-streaming, so please be a patient.
Blessings
Fr. John Hayden Haby, Proistamenos
Saint Nicholas Greek Orthodox Church
502 South Chaparral St.,
Corpus Christi, Texas 78401
Church Phone: 361-883-9843
March 18, 2020
Per His Eminence Metropolitan Isaiah we are making drastic changes to our worship schedule to address the Coronavirus Threat.
All Lenten Services will be cancelled.
Divine Liturgies will only be celebrated with essential personnel only (priest, chanter, altar boy, usher, etc.) and the Faithful shall remain at home.
The priest will offer Holy Communion only at scheduled times.
All Non-Liturgical gatherings shall be postponed or cancelled.
There will be no Memorials as part of Divine Liturgy. Memorials and Trisagions may be scheduled separately and limited in size.
I will provide further guidance on when Holy Communion will be available and our progress in Live-streaming our services.
Here are the links to the Protocols for you information.
Protocol 20-04 Metropolis of Denver Coronavirus Directives
Protocol 20-05 Metropolis of Denver Coronavirus Update
Blessings
Fr. John Hayden Haby, Proistamenos
March 22nd Activities Canceled
The Annunciation Dinner along with the Greek Independence Day actives have been cancel per Hierarchical Guidance.
St. Nicholas Ladies Philoptochos Society
"Philoptochos" means "Friend of the Poor" cordially invites you to the
TWENTY-EIGHTH ANNUAL CHRISTMAS BAKE SALE
Friday, December 13, 2019 - 8:00 a.m. to 5:30 p.m.
Saturday, December 14, 2019 - 9:00 a.m. to noon
GREEK CHRISTMAS BREADS
$12.00 - 9" ROUND LOAVES
(A coin is placed in each bread for GOOD LUCK for the New Year 2020)
Breads can be frozen for the Christmas Holidays.
Reindeer breads - $4.00 each (for your children, grandchildren, and friends)
PASTRIES OFFERED
Baklava – $3.00/ea., Kourambiedes - $2.00/ea.,
and Koulouria - $6.00/dz.
(All pastries and breads are made fresh in our church kitchen.)
ALSO AVAILABLE: Cocktail-size Tiropites (Cheese Puffs) and Spanakopites (Spinach Puffs)
Sold Frozen - $30/tray of 48 or $90 for box of 144
Please place your order early to insure availability!
Pick up of orders may be scheduled early or on the day of the sale
(361) 815-1469; philoptochos@stnicholasgoc.net
ST. NICHOLAS GREEK ORTHODOX CHURCH HALL
502 South Chaparral Street
Corpus Christi, Texas 78401
Thanks to everyone for a successful 56th Greek Festival.
Festival is almost here
Festival Preparation
Dolmades preparation Tuesday, October 8, 9:30 a.m.

Pre-sale Festival dinner tickets are on sale after church through the month of October.
Services and Online Giving
LIVE STREAMING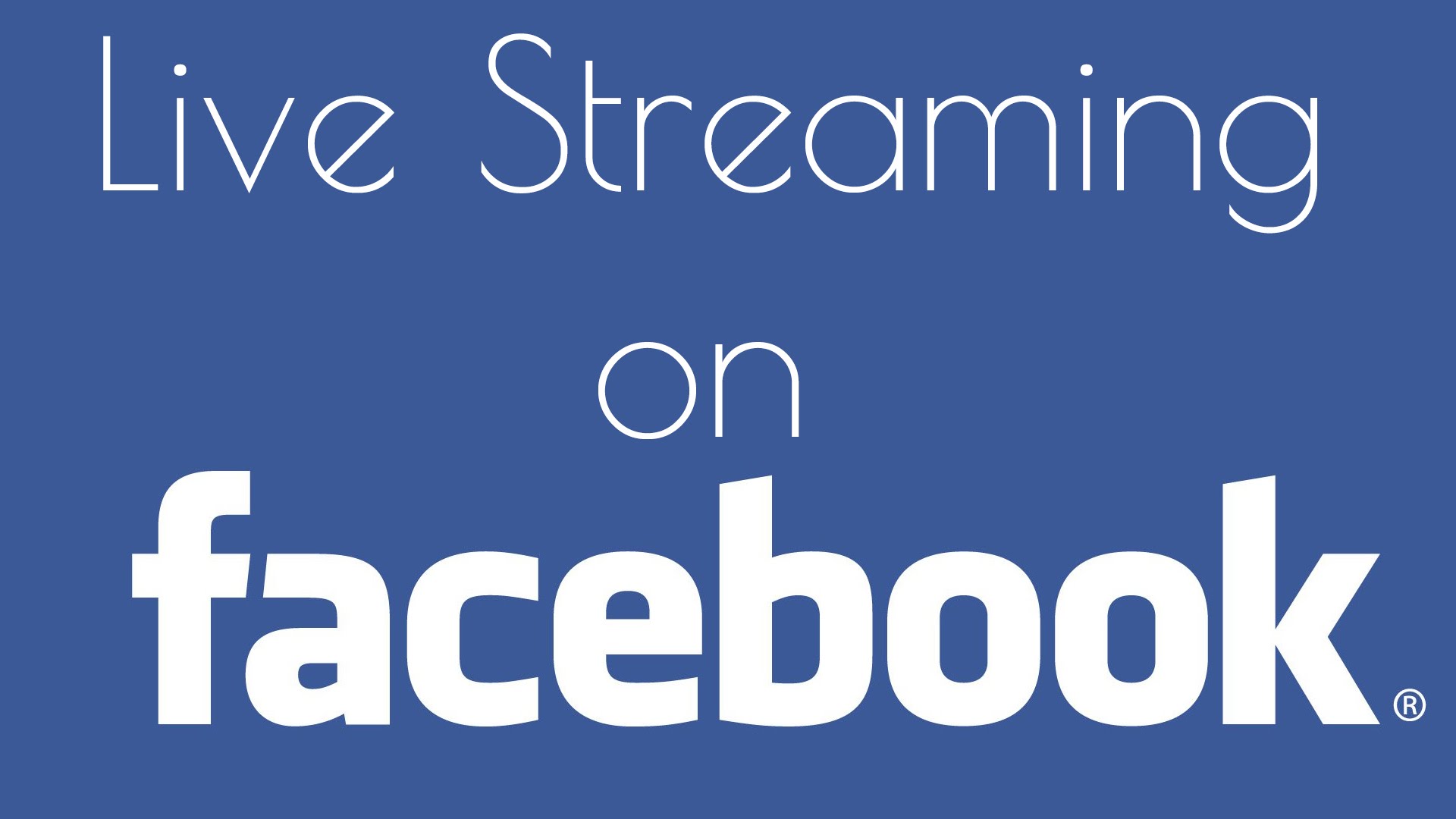 DIGITAL CHANT STAND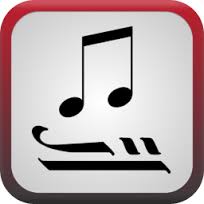 ONLINE GIVING
Donate through PayPal
Scan to donate through PayPal

Online Chapel
Sunday bulletins
ARCHIVE
Monthly bulletins
Sign Up for Weekly Bulletins and Special Announcemnts
Contact: frjohnhaby@mail.goarch.org